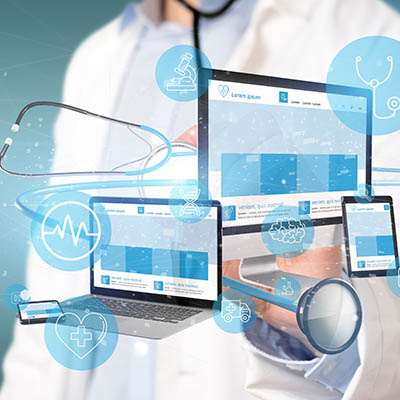 Cutting-Edge IT Improves Efficiency and Patient Care
Acquiring the right technology to meet your patients' needs is essential for today's medical practice. While most of your technology budget has to be spent on machines that directly relate to patient health—networking your practice with the IT it needs to be efficient—goes a long way toward improving patient care.
AT iTSTL, our team is experienced at finding the right solutions for businesses that work in healthcare, whether your business directly deals with patients or not. We understand that every healthcare-related business' priority is patient care, and our consultants and technicians are masters at finding the right technology for your specific role in the healthcare supply chain.
Supporting the Systems that Support Your Staff
The Delivery of Comprehensive IT Support Helps Fuel Efficient Operations
In the medical field, information can literally save lives. That's why it is essential that you get the right technology in the right places. Many small and medium-sized healthcare organizations don't have the financial resources to ensure they have the innovations in operational technology, while also being able to stay secure and compliant with federal and state regulations.
COMPAYNAME is the best positioned IT service provider to assist you in building your practice through the deployment and support of dynamic information systems. Here are some of the solutions that we can integrate into your organization's technology:
Managed services (remote monitoring, patch management, 24/7/365 remote IT support)
Comprehensive risk assessment
Cloud solutions (hardware, software, and more)
Mobile device management
Email (with encryption)
Secure file sharing
Compliance assistance and testing
Data loss prevention
Employee training
...and more.
Avoid Compliance Headaches
Our Technicians Build Reliable and Compliant Information Systems
In the healthcare sector, remaining compliant with federal and state mandates is essential to the well-being of a medical practice. Our consultants can help you design, implement, and support a compliant IT infrastructure that meets HIPAA, PCI DSS, and any other regulation your organization may fall under, while also supporting today's most innovative tools. The security and reliability of your organization's IT tools go hand-in-hand with keeping patient information available and secure.
If you are interested in setting your practice up with the technology it needs to improve patient care and simultaneously keep their most sensitive information secure, call the IT professionals today at (314)828-1234.