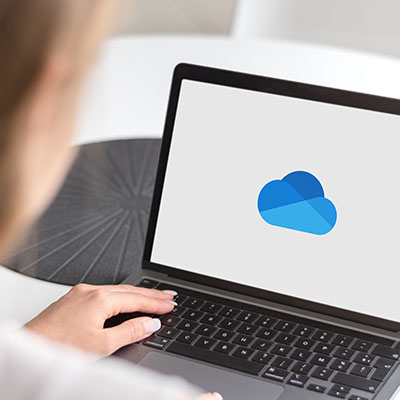 Secure File Storage in the Cloud
Cloud-based file storage is nothing new, but it has become an important part of cloud service delivery. The world's most trusted name in consumer and business software, Microsoft, offers a file storage platform, OneDrive for Business, that gives each individual employee using Microsoft Office 365 individual storage for their files.
iTSTL is known for proactive IT management, but what you may not realize is that we are also a one-stop shop for all of your hardware, software, cloud, and support needs. We proudly offer Microsoft products, including OneDrive for Business and Office 365, as we believe that businesses should have access to the very best resources.
About OneDrive for Business
A Strong Cloud-Storage Option with Powerful Integrations
OneDrive for Business may be a separate product than OneDrive, but it functions exactly the same on the surface. The benefit is in the integration that provides enterprise features not found on the free-to-use OneDrive platform. OneDrive for Business is an excellent collaboration tool for business users, providing them the storage and file sharing element necessary to give Office 365 value as a productivity tool.
OneDrive for Business Features
Huge Benefits from Using OneDrive for Business
Microsoft has been developing an enterprise-grade, cloud-hosted file sharing platform for much of the past two decades, and with OneDrive for Business, they've succeeded. In fact, OneDrive for Business is constantly adding features to make it as useful as possible for today's business professional. Some of its features include:
Plenty of space - OneDrive for Business, even as a stand-alone platform, offers users 1 TB of cloud storage, and the ability to store files as big as 15 GB. This provides users with enough space to store most types of files.
Office 365 integration - Most OneDrive for Business accounts will be tied to a Microsoft 365 Business account. It provides dedicated cloud storage to store all the files that are made using productivity and collaboration apps like Word, Excel, PowerPoint, SharePoint, Teams, and Outlook.
Promotes collaboration - By providing a place to quickly store and manage data, it promotes the use of Microsoft applications, which are some of the best on the market for team collaboration.
Easily share files and manage their security - OneDrive for Business allows users to control levels of file security. Users can share direct access to a file or simply give other users permissions to view files. This integrated security promotes comprehensive project management and collaboration.
Mobility and flexibility - OneDrive for Business is available on any device either through an Internet browser or via mobile apps. It doesn't matter if you are using a smartphone, tablet, Mac, or a PC, if you need access, all you need is an Internet connection.
Teams and SharePoint Integration - Users can share files with two of the most dynamic project management titles on the market today.
Support for versioning and data backup - Files that are saved from Office apps in the OneDrive for Business platform all support versioning capability, where files are backed up so that users can go back and see periodic edits to the file.
File sync - When working on a Mac or PC, users can choose to sync OneDrive to the file system of the OS. This is now a default setting in Windows 10.
With all these options, and more, OneDrive for Business is right for any organization looking to utilize cloud-based storage to fuel gains in collaboration and productivity.
If you are looking to make a jump to the cloud, OneDrive for Business is a sound option. iTSTL's consultants have access to attractive packages that are designed to promote business growth while maintaining the security you expect. Call us today at (314)828-1234 for more information.